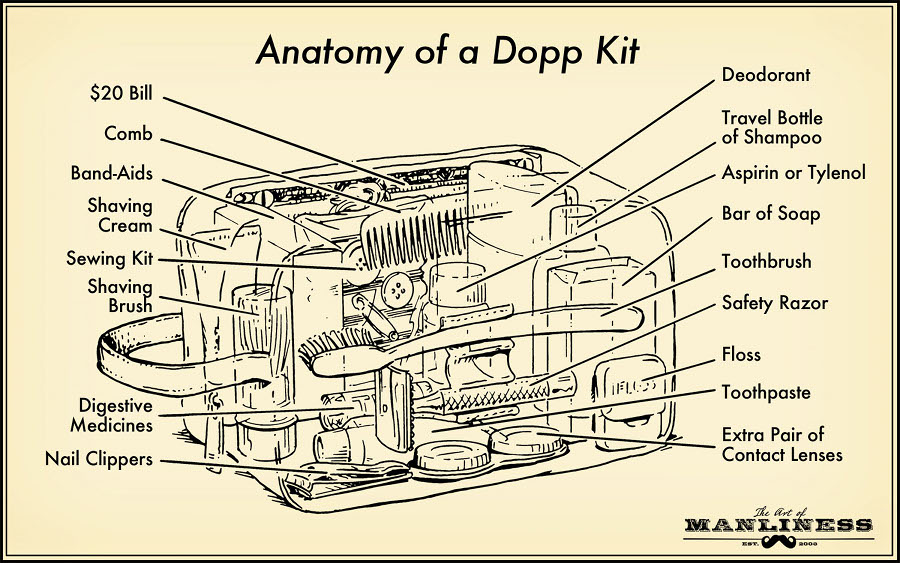 The Dopp Kit.
The name derives from early 20th century leather craftsman
Charles Doppelt,
a German immigrant to the United States,
who invented his toiletry case in 1919.
The kits became widely known
during the Second World War when they were issued to GIs.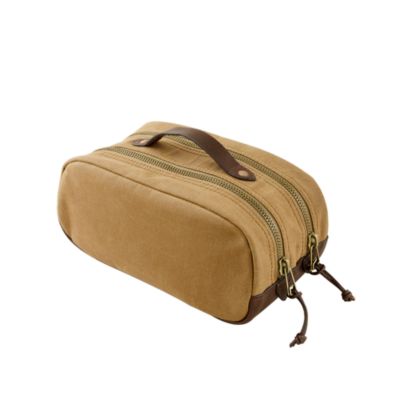 Both better after years of wear, tear, and travel.
Just one word of advice...canvas and leather trump everything else.